New EEC Closed Three Wheel Cars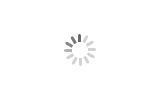 New EEC Closed Three Wheel Cars
This 3 Wheel Closed Tricycle Electric Car will be your best assistant ,Tricycle Electric Car is popular in European country due to Tricycle Electric Car has EEC ( COC ).Tricycle Electric Car is perfect used by adults ,or for family use .
Our company designed Tricycle Electric Car a futuristic appearance ,for make it good looking , we Use the top-grade spray painting process while the interior trim is also very comfortable for passenger .Our company is always devoting to create the best driving experience .
Three wheel disc brake system make this Tricycle Electric Car safe and also the excellent waterproof performance will give you a better feeling when rain day use .
3 Wheel Closed Tricycle Electric Car For Passenger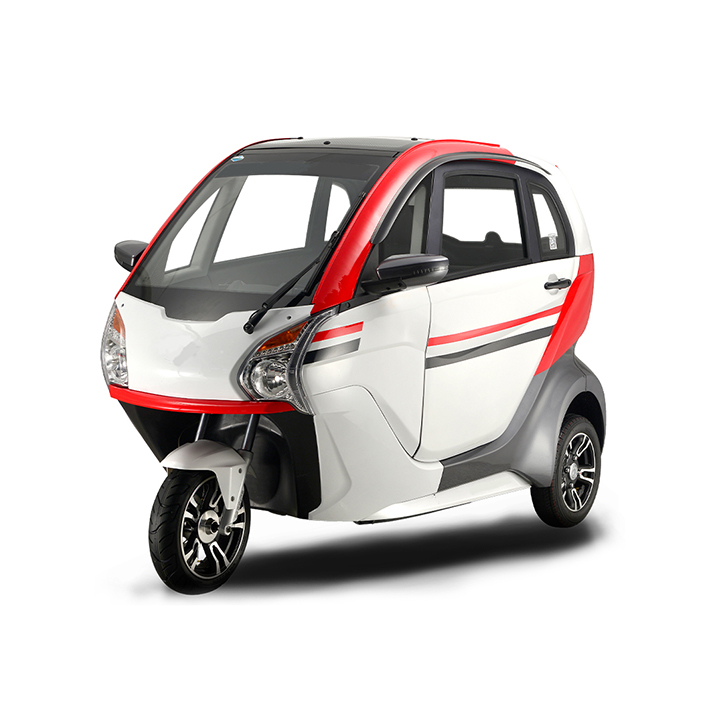 This electric tricycle is a mini electric car with sense of the Future and Technology,This electric tricycle can bring you best experience of driving .This electric tricycle is fast and safe wit little noise .The electric lifting window will the same convenient as real car .Streamlined body can effectively reduce wind resistance , you can enjoy the whole time with family druing a trip .
PRODUCT FEATURES
·The use of LCD power to change the transmittance, so that the instrument anti-dazzling backlight, is an important safety aids, driving at night more secure.
·Electrophoresis, spraying dual anti-rust treatment, more durable, not afraid of rain and wind.
TECHNICAL SHEET
| | |
| --- | --- |
| Shape size (length * width * height mm) | 2350*1150*1550 |
| Motor power | 1200Watt Sine wave motor |
| Wheelbase (mm) | 1750 |
| Wheel | Front :17 inch ; Rear :15 inch |
| Tyre | Front :130/60-13; Rear ;135/70-R12 |
| Maximum Speed (Km/h) | 41 |
| shock absorption | Hydraulic pressure |
| Brake | Disc brake |
| Net weight | 350KG |
| Steering mode | Handle type |
| Battery | 60V 58ah lead acid |
| Rated number of passengers | 3 person |
| Parking mode | Manual (rear brake) |
| Mileage | More than 1000Km |
PRODUCTS DETAILS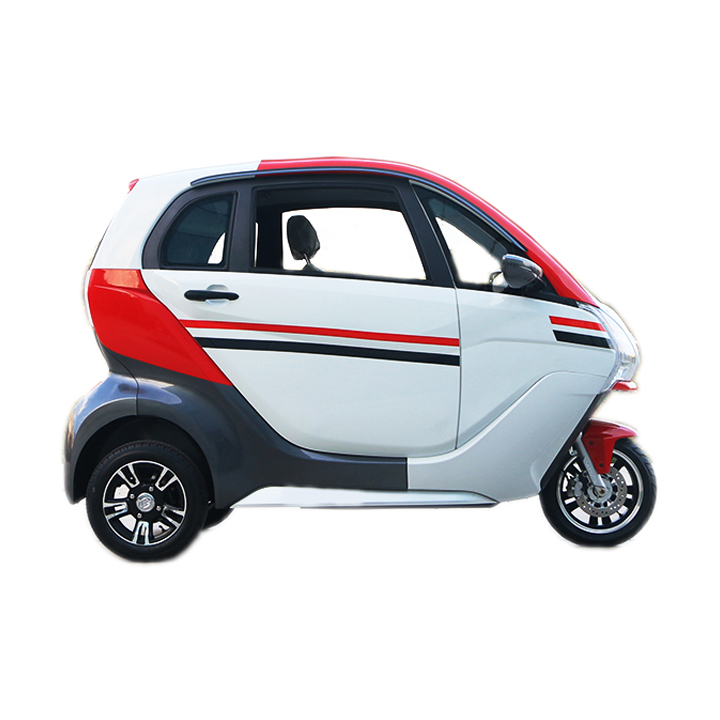 CENTRE CONTROL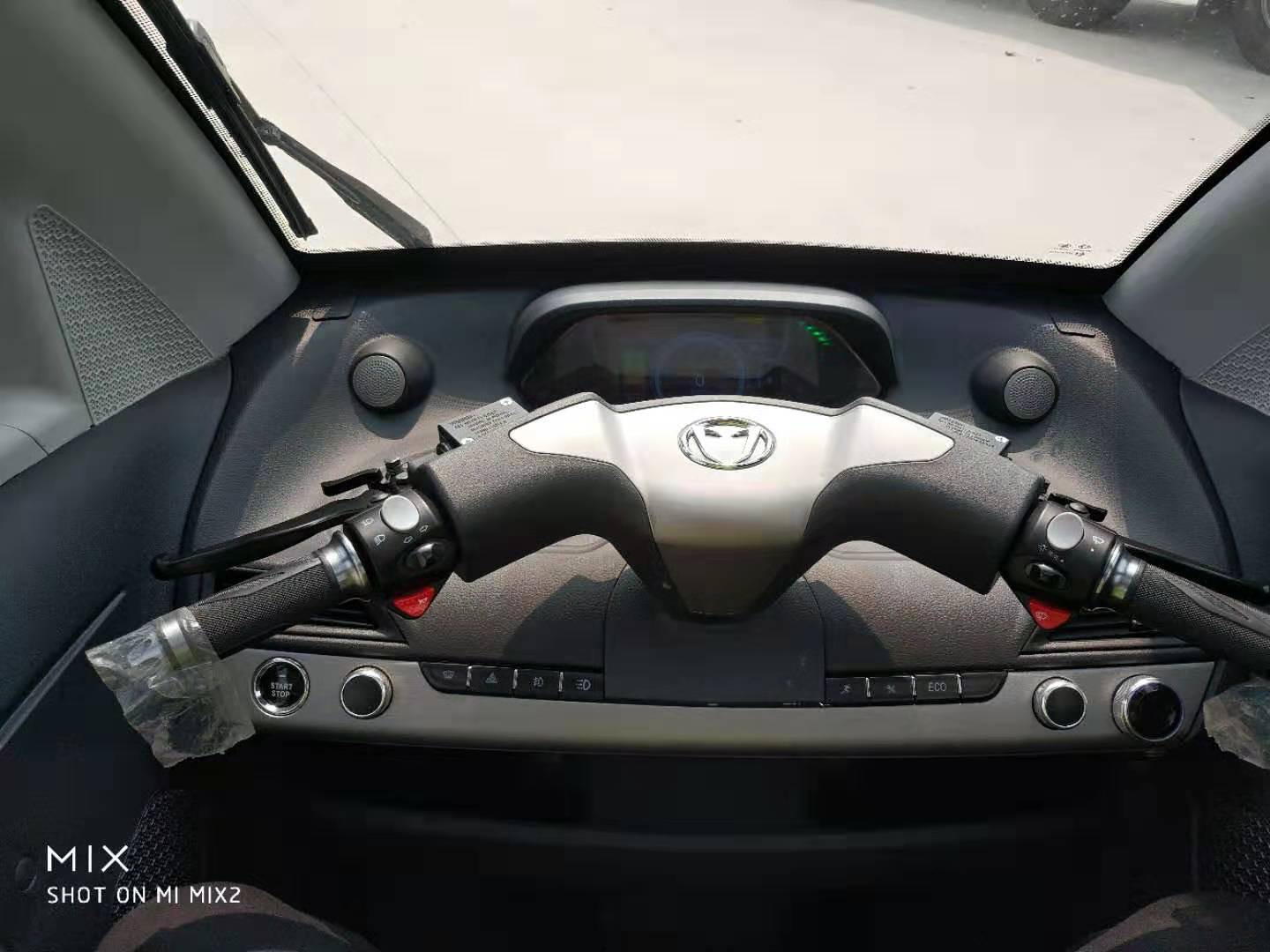 A .LCD meter D .Outlet
B .Left handle E .Function switch
C .Right handle and throttle F .Digital rear view camera
LEATHER SEATS AND CABIN